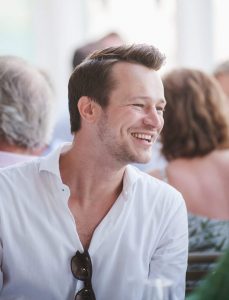 I am an  Assistant Professor (Akademischer Rat) at Leibniz University Hannover's Institute of Macroeconomics. I am also an Affiliated Researcher at Maastricht University and United Nations University's Maastricht Economic and Social Research Institute on Innovation and Technology (UNU-MERIT) and affiliated with the AidData Research Consortium.

I will be on leave from Hannover in 2019 to take up a Humboldt Foundation research fellowship to the University of California San Diego (UCSD).

My research is broadly situated in applied econometrics, development economics, and political economy. Within those fields I'm interested in almost anything involving geospatial data,  but particularly economic growth, the political economy of ethnicity, and studying poverty/ inequality around the world.

The German Science Foundation (DFG) recently funded a large and exciting project called "Shining (New) Light on Regional Inequality, Convergence and Development". You can learn more about the project, our partners and output at www.lightinequality.com.

Click here to download my full CV (PDF) or head over to my Leibniz University staff page.