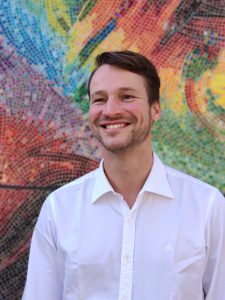 I am an  Assistant Professor (Akademischer Rat) at Leibniz University Hannover's Institute of Macroeconomics. I am also affiliated with SoDa Labs at Monash University, Maastricht University and UNU-MERIT, and the AidData Research Consortium.From October 2019 onward, I am visiting the University of California San Diego (UCSD) as a Humboldt fellow.

My research is broadly situated in urban and regional economics, macroeconomics, political economy and applied econometrics. Within those broad fields I am particularly interested in the spatial distribution of people & economic activity, the political economy of ethnicity, and the measurement of income & inequality.

The German Science Foundation (DFG) funds part of my research through a project called "Shining (New) Light on Regional Inequality, Convergence and Development." You can learn more about the project, our partners and output at www.lightinequality.com.

Click here to download my full CV (PDF) or head over to my Leibniz University staff page.